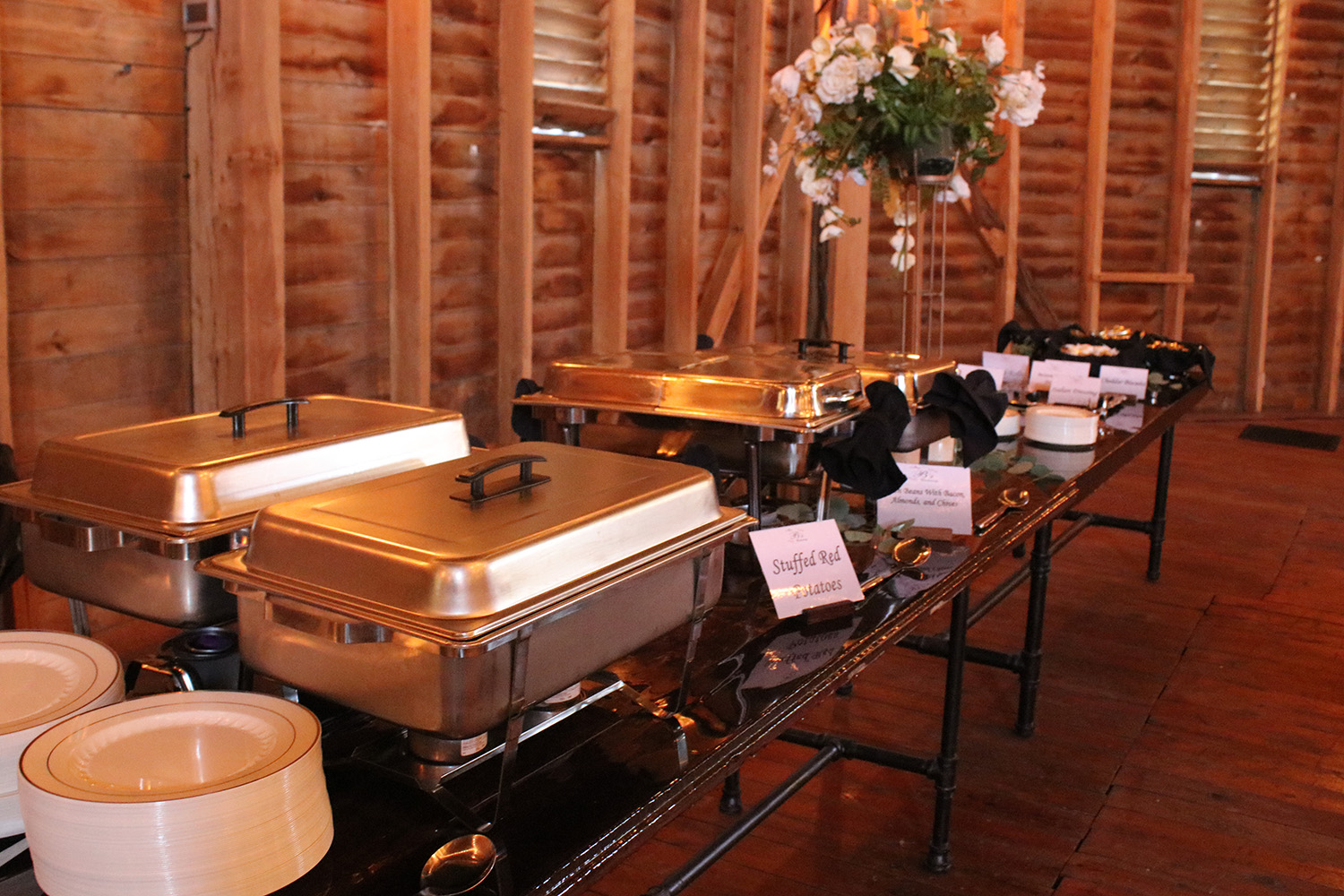 Orrmont Farm has origins that go back over 100 years so please be gentle with your surroundings, we really appreciate it. If you need anything or have any questions, please just ask, our names are Tim and Janelle.
Vehicles must stay on the driveway/parking lot. There is an outside entrance to the catering room and service parking right next to it. Please use that as an unloading space and then park vehicles in the parking lot during the event.
There is no onsite cooking of any kind (this includes roasting pans and grilling).
The ice maker is in the bar and is available for your use.
We provide the trash can liners and we change them in the trash cans in the barn. We keep one trash can for your use in the catering room, and you are responsible for changing that one (extra liners are in the catering room). Full bags go in the dumpster.
If you need electricity there are extension cords hanging on hooks in the catering room. Please return them when you are done.
All liquids must be dumped in the utility sink nothing dumped on the drive, mulch, or grass.
Please clean up any spills and sweep in the catering room prior to leaving.